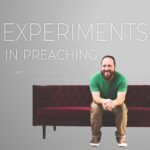 Hope in a Dry White Season
Idelette McVicker closes out our series in Exile by interweaving her own personal story of exile with the devastation of the Jewish people upon their return to the ruined Temple.
Idelette is the founder and editor-in-chief of SheLoves Magazine. Born and raised in South Africa and now living in Vancouver, she brings a unique passion for justice and equality. Find out more at shelovesmagazine.com.
Music: Lee Rosevere – Copyright: Attribution-NonCommercial 3.0 International: http://creativecommons.org/licenses/by-nc/3.0/