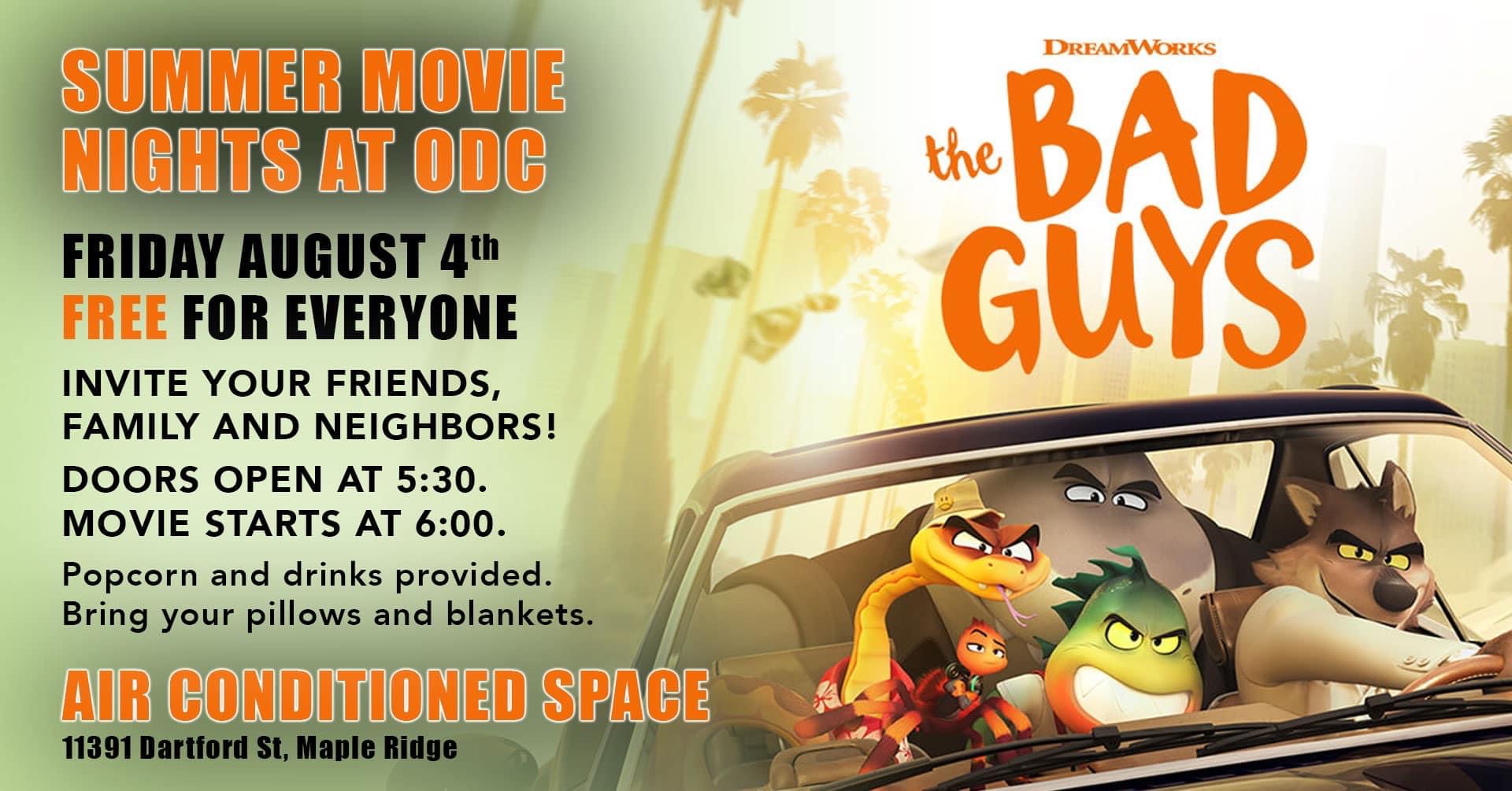 COMMUNITY MOVIE NIGHT
PETER RABBIT | Friday, July 6 | 6:30pm
FREE Community Movie Night
No Tickets Needed – It's Free!
Bring your family, friends and school mates to THE BAD GUYS at ODC—the largest screen in Maple Ridge!
We've got the biggest screen in Maple Ridge and admission is FREE! Invite your friends, family and neighbours. We'll have theatre pocorn and juice to enjoy, or you can bring your own treat!
Wear your pajamas and bring a blanket and pillow!
Share the event and tell us you're coming on Facebook!
**If you need a poster or a flyer to share, just ask!**
DATE: Friday, August 4
DOORS OPEN: 5:30pm
SHOWTIME: 6:00pm
LOCATION: Open Door Church (see map below)
11391 Dartford St., Maple Ridge, BC